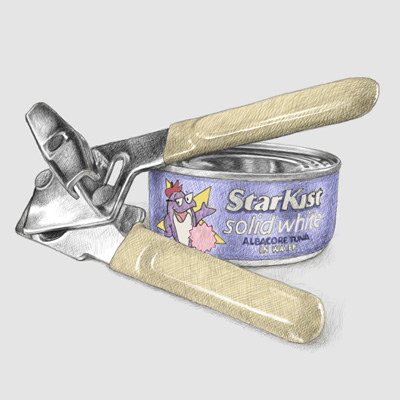 There was no doubt about it: the room smelled of urine. As a sixteen-year-old boy I had been in my fair share of public restrooms where industrial-strength cleaning agents fought for olfactory control against the massed ranks of toilet odor, but to be honest, I was expecting more from our high school Careers Department.
At my high school, having an interview with the Careers Officer was seen as both a blessing and a curse. It was certainly true that most students would have gladly undergone surgery in order to escape the torment of double geography with Mr. "Three B's" Benson (Boring Beyond Belief), but stories surrounding the goings-on behind the frosted glass of the careers room filled all prospective interviewees with dread.
It was however, too late for me to turn back, and sitting in the outer office, staring at the dubious selection of stains on the dull brown carpet, I hoped that whatever happened, it would be over quickly and that my parents would remember me as a good and loving son and forget about the incident with the onions.
After little more than a five minute wait I was ushered through the heavy wooden door and there, facing me across a disproportionately large desk was the hunched figure of Mr. Parker, Head of Careers. He was by no means a physically intimidating character, in truth, my six-year-old sister could probably have taken him in a fist fight, but what Mr. Parker had was the look of someone who felt comfortable wearing a black hooded cloak. Return of the Jedi was still showing at our local cinema and sitting across from Parker, I couldn't help but imagine lightning shooting from his fingertips as he cackled maniacally through his disturbingly crooked teeth.
Picking up some papers from the desk in front of him, he scanned the front page and then lifted his gaze to meet mine, his eyes narrowing.
"So Hayden, do you enjoy school?"
It was a question that rolled out in front of me like a hand grenade. At sixteen, all but the most psychotically scholastic felt that school was the rough equivalent of having bamboo splinters forced under your fingernails, and to even contemplate the concept of enjoying it was tantamount to teenage treason. Mr. Parker however, was a teacher, and my answer would unavoidably represent my attitude to him as a person, and to the institution which he had served faithfully for what must have been at least the last hundred years. The pressure bore down on me like a sack of concrete and I squeaked out a rather unconvincing:
"Yes."
Parker sat in silence as if he needed time to contemplate the true complexity of my response.
"I'm reading here," he said at last, "that you are doing particularly well in Maths and Physics. Have you considered a career in engineering?"
Engineering, as far as I was aware, involved noisy machinery and interminable equations that modeled the effect of airflow across curved surfaces, and whilst it was certainly regarded as a respectable profession, it held about as much appeal to me as working in a prison kitchen.
"Er, no," I said, trying not to sound disrespectful, "engineering's not really the kind of thing I'm interested in."
I felt the temperature in the room drop by about ten degrees. Mr. Parker's brow furrowed, and without breaking eye contact he lowered my papers to the desk in front of him and leaned back in his chair.
"What, in that case are you interested in Mr. Duvall?" His tone was that of man clearly on the verge of unleashing his nefarious powers.
Trying my best not to appear too intimidated, I sat forward.
"I like Art. I do a lot of painting and drawing…"
The old man's pencil-thin lips curled into a sneer
"Ah, I see."
There was a pause, as Parker placed a finger thoughtfully on his lips and exhaled slowly.
"Do you like tuna, Mr. Duvall?"
"Er, no." I replied, taken somewhat by surprise.
Mr. Parker leaned forward in his chair and spoke quietly as if he were telling me an important secret.
"Well you'd better learn to like it," he said, "because if you plan to be an artist, canned tuna is about all you are going to be able to afford to eat."
He sat back smugly, and pulling a pen from his jacket pocket, he quickly scribbled something down on one of my forms, placed it in a yellow folder and looked at his watch.
"Is that it?" I said, more than a little annoyed that I had been dismissed so casually.
"Yes, that is most certainly It," he hissed. "This is a careers service and 'Artist' falls far outside the boundaries of that which I would consider a career. Take your paint and pencils elsewhere Mr. Duvall, some of us have work to do." With that he rose from his chair and exited through a door in the back of the office, leaving me alone.
As I walked back to class, feeling both angry and dejected, I silently vowed to show Parker and anyone else that shared his cynicism, that being an artist was not only a noble and inspiring profession, but that I could be more successful than he could ever imagine and that one day I would return in my Lamborghini to wipe the sneer right off his condescending, wrinkled old face. Now, if only I could find a multi-millionaire who was prepared to buy my drawings of robots…